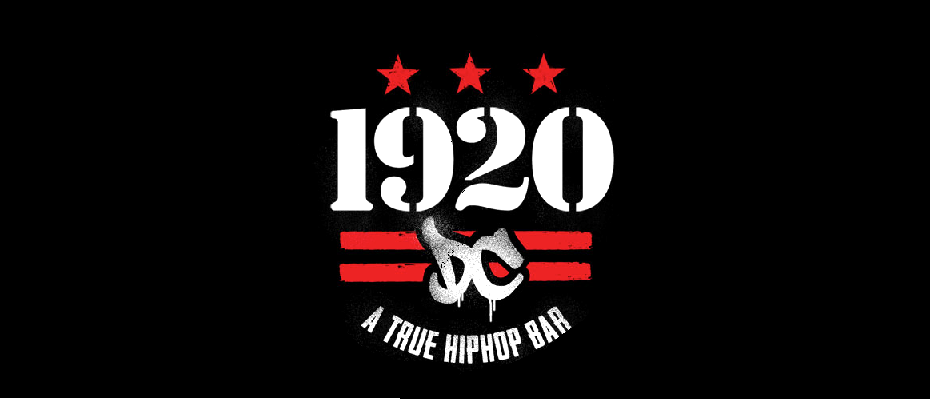 Around 3 A.M. on Saturday, February 23, a hail of gunfire burst out on 9th Street, NW Washington, D.C., shattering the peace of the night. James Hardin, a 30-year old Virginia man was fatally wounded on the street, right in front of hip-hop bar 1920 DC. Media outlets swarmed to the incident, drawing inferences and assigning blame after the fact.
Soon thereafter, the Washington, D.C. Alcohol Board of Control took 1920 DC's liquor license, essentially forcing them to shut down indefinitely. Responses to the bar's marginalization varied. Those who had actually been inside the venue expressed a view radically different than that of city officials, media outlets, and spectators.
According to
NBC News
, police report that the "shooting stemmed from an earlier altercation inside the 1920 DC nightclub and lounge, which carried on into the street." Similar reports cast the establishment in a negative light.

What is 1920 DC?
To evaluate the validity of media portrayals of 1920 DC's role in what went down, it is essential to know the purpose of the establishment. In order to get an accurate understanding of the purpose behind 1920 DC, there is none better to consult than the founder and owner himself, Reggie Eliacin, or "Reg" for short.
Read the story of 1920's founding and development in his words below.
"It started at B.U. Lounge in 2007, which is where I met my girlfriend Monisa. I concentrated on playing hip-hop and music that you generally would not hear when you go out. We gained a loyal following of people who dug the concept. We had a year and a half run, but downtown was a bit on the expensive side for what we were trying to do. So we left.
Several months later, I was introduced to Simon, the owner of Lounge of Three. The bar was days from opening but it didn't seem to have a solid concept. He hired me, and the first day I heard a mix consisting of Soulja Boy, Sean Paul, and Justin Timberlake. I decided to share the idea of creating a bar centered around good hip-hop, good drinks, and good people. The next day I brought my laptop and threw on a playlist consisting of Wu-Tang, Tribe, Big, Nas, Mos, Public Enemey, Big Daddy Kane and so much more.
The vibe and energy of the bar changed instantaneously. All you saw was people dancing in their chairs and nodding their head to every song reciting lyrics. The rest was history. I met Jeremy shortly after and he brought a Hip-Hop Happy Hour on Wednesdays with Nick tha 1da that incorporated all the elements I had envisioned for the bar. Jeremy had an amazing following and a ridiculous social media presence, which catapulted LO3 and made it a destination for real authentic hip-hop music.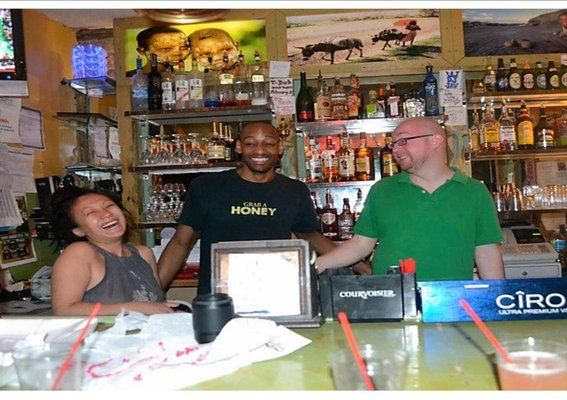 After a year and a half, an opportunity came to take over a bar a couple blocks down on 9th street. Although the money had became good at LO3, the owner and I had different ideas of which direction the bar should take. I wanted to continue representing hip-hop in an authentic way but I felt that they wanted something a bit more mainstream and commercial. I took the step. I gave up all the money to chase a dream. My girlfriend Monisa and I partnered up and started Queen Makeda on 9th street where she was already working at.
They were struggling. They needed a lot of help, period. We cut a deal to rent out their bar, which was a big jump because I was making good money at Lounge of Three. We got in there anyways. Things were tough but I didn't regret taking the chance.
I knew that if we could get over the hump we'd be alright. I'd be able to finally get this vision out in the right way. Queen Makeda was a period of struggle. Nobody was really coming to 9th Street at this point. We kept pushing forward anyways, and eventually word started getting out.
Jeremy had a solid following at Lounge of Three, which he brought with him when he left to come work with us at Queen Makeda. Without Queen Makeda there wouldn't be a 1920 DC. By our last six months, we were really rolling. People were loving it. Monisa had the idea of a hip-hop bar crawl when we first opened up Queen Makeda, which really put us on the map with a variety of media outlets.
We involved six bars on U Street, and sent one of our DJs to each one with a concept related to old school hip-hop. Participants paid five dollars for a wristband, which gave them access to specials at each bar. It was like putting together six parties. This really got our name out there, and things started to move a lot faster. We outgrew Queen Makeda, and had to move on. We ended up cutting a deal across the street at 1920, which is where it all began.
People at 1920 are more laid back. No one is extra picky, they just want to come and have fun. 1920 is full of fun-loving people. We're like a neighborhood bar with our old school hip-hop concept. The combination works hand in hand. We hang out with half of our customers. We go to similar events and support each other. It really creates a family atmosphere. Everyone had each other's back. We still do.

What Really Happened That Night?
"There never was a fight in 1920 that night, despite what a lot of media sources put out. The most that happened inside was a verbal altercation upstairs. I was bartending up there, and they were near the windows towards the front of the building. It had been a really busy day, and I had no idea that an argument had even occurred until later on.
My doorman told me that folks had been arguing, and that they apologized after the fact. It was over something simple, like someone bumping into somebody else's table. It was a simple issue, nothing we couldn't handle. It seemed like everything had calmed down. Our doorman made sure everything was straight.
I believe the parties left about twenty minutes after the incident. They left of their own accord. No one was thrown out. Everything happened outside. The guy who got shot was outside having a heated argument with three other cats who weren't even at 1920, and his girlfriend was arguing with some other girl. Mo went outside to calm everybody down. Then, out of nowhere this gunman in a mask appears and starts shooting this guy. He hit him from a distance; unloaded a clip. Everybody was ducking and running. Mo was right next to him the entire time.
This whole thing seems very violent for a simple argument, which is what started everything. The bar got temporarily shut down, even though it didn't happen in the bar. The Alcohol Board of Control's policy is that anything linked to a bar will get you shut down.
The media made it seem like there was some huge barfight that spilled into the streets, and everyone started looking at us. Anybody who ever came to that bar knows that wasn't the case. Our crowd did not look for trouble. I had soccer moms coming in there, people who had never listened to hip-hop music outside of their house. We gave those people an avenue to go and hear new stuff, and party at the same time. You can't go to many clubs and do that.
After this huge media blowup, it came to light that our liquor license, which we share with Asefu, was tainted due to some violations they had incurred. Asefu was the owner of the building, and ran a restaurant & bar before 1920 came into existence. Apparently they were doing after-hours stuff. It was really weird, because we didn't see that they had these crazy violations. They changed their name, but it was still under the same umbrella so all the stuff carried over. Our license was revoked due to the fact that there were over four major violations in four years.
There was never a hearing on the shooting, and it was never mentioned as being a reason for shutting the bar down. So, we lost our liquor license. Essentially, we were left with no bar.
What's Next?
"If you're online and you see people making negative, untrue comments intended to defame the bar, please leave comments and let people know what we were really all about. We have a fundraiser on IndieGoGo where people can donate money. We're trying to raise $10,000 in the next 60 days to help with all our expenses. That will really help with our credibility in getting loans as well. We have events as well. We just had our "Hip-Hop Doesn't Equal Violence" party on the 28th of March. I'm still throwing parties at Lounge of three on Wednesdays and Sundays. We try to still have our events, just at different spots. We're having a "Hip-Hop Doesn't Equal Violence" party on April 5th. The 5th Edition of the Old School Hip Hop Bar Crawl is coming up on April 14.
I'm also starting a t-shirt campaign, called #Free1920DC. With the support of the people, we'll be just fine. That's how you get heard. When you see things like this happen you go online and see a lot of negative stuff everywhere. I haven't seen much negative stuff online beyond the initial report, in this case. Most people just seem to feel sorry for us and want to do whatever they can to help.
I think it just comes back to the hip-hop community that we built. The response from the people supports what we were doing. We knew we had something going, but I see now how many people really love and miss that place. I'd never think people would donate money to a bar, but now I see that it was more than just a bar. That was a place for use. That was a place where people felt comfortable. It was very unique. I don't know of any other place where people have built their business completely off of hip-hop.
I hope the name never changes, even if I go to another address. Now it's more than just an address. It's an identity. 1920 is who we are. We're trying to keep that name wherever we end up, and continue on with what we started. Even if the name does change, the vibe and energy will always be the same, no matter where we end up."
- - -
Continue to track the progress of 1920DC via their facebook page.
Sign up for their events newsletter at 1920DC.com
Follow them on twitter.