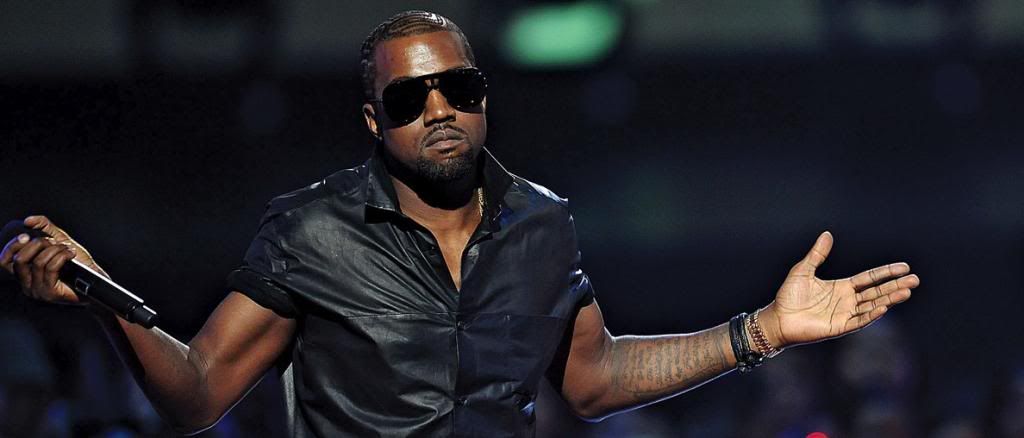 The concept of 'best' is obsessively overused in the realm of music opinion and criticism. Countless self-proclaimed music experts are happy to provide you with what they feel is the end-all, be-all list that they feel determines the natural order of the music world. We're not that cocky...yet. Just kidding, never will be. Instead, we simply bring you our 'cultural tourist' traveler's guide. If you had been held captive at Guantanamo Bay for an entire year, these would be our personal choices to enlighten you to exactly what you missed. Some major releases are not found anywhere near this list. Call it oversight, call it a snub. End of the day, these are the opinions of a group of passionate music lovers reflecting back upon what was in fact a wonderful year.
Fact is, it's damn near impossible to objectively rank albums from a year collectively and authoritatively without coming off either an amateur or an asshole. So instead, we've assembled arguments from a diverse group of hip-hop loving writers nationwide, pitching their picks for (arguably) the best albums of the year of 2012.
Do you agree or disagree with our picks? Sound off in the comment section. Read after the break.
Ab-Soul - Control System
"If all the gangs in the world unified, we'd stand a chance against the military tonight…" Ab-Soul's Control System was a dizzyying, exhilarating, ingenious journey into a world shaped by paranoia and pain. The man that Schoolboy Q describes as a "human dictionary" delivers in a major way with this record, delving into societal and personal critiques Tears well up as Ab-Soul expresses his grief over the death of his girlfriend Alori Joh in "The Book of Soul." Songs such as "Terrorist Threats" and "SOPA" are some of the best songs around to bang in your car at maximum volume. We understand the frustrations of a man beat up by life and devoid of hope in "A Rebellion." The album begins with a Janet Jackson quote- "This is a story about control. My control." The album that follows is indicative of an artist who has found control of his voice and thoughts, as he harnesses them to deliver an immaculately polished final product. Production ranges from raucous to soulful to everything in between, and there's never a dull moment when Soulo takes the mic. -
@yo_mcc_raps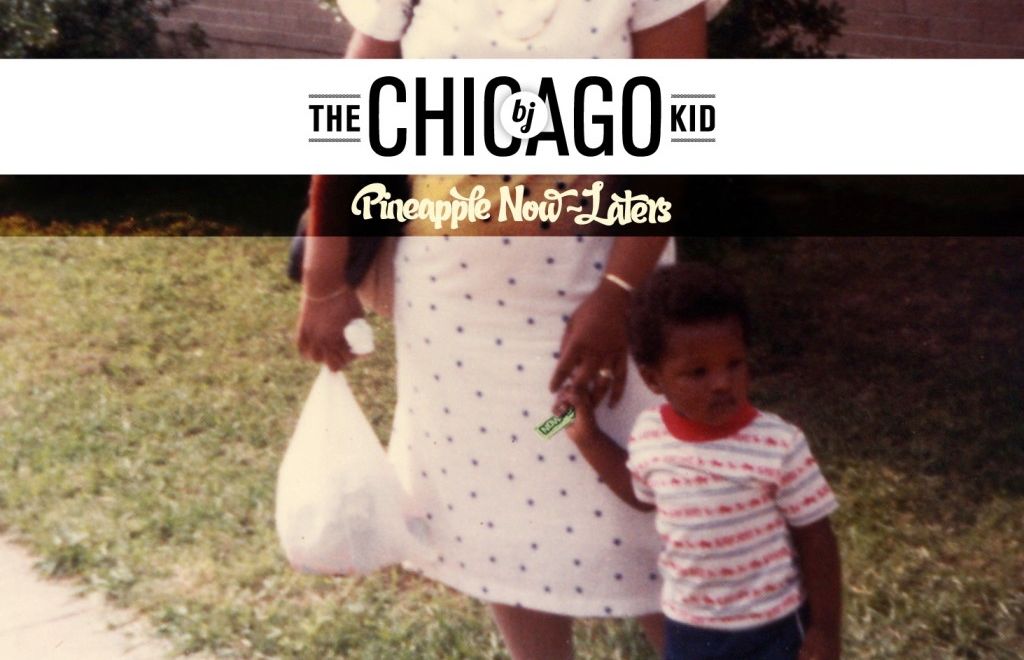 BJ The Chicago Kid - Pineapple Now-Laters

2012 seemed to be the year for outstanding growth, and BJ The Chicago Kid was no exception to this. Pineapple Now-Laters was one of the markers solidifying the new wave of R&B. BJ showed measurable evolvement, seeming to find his sound nestled someplace between traditional R&B, and a more progressive variation of the genre. Pineapple Now-Laters seemed to touch us in all the sensitive places that hip-hop sometimes make us forget exist. The dreamy production coupled with BJ's melodic voice was the perfect match. Not to mention, his songwriting was believable. It wasn't the watered-down remake of some extravagant love tale. The lyrics were genuine narratives that speak to the realistic side of love. "Lay your head on my chest while I hold a cigarette," he croons on "Good Love." A likely picture for two lovers marinating in their bliss. It wasn't all about romance though. BJ The Chicago kid kept this album well balanced, speaking to other corners of the heart such as faith and resilience. "Dream II" proposes some words of encouragement to the dreamer, followed by the Kendrick Lamar featured "His Pain," an appropriate follow up to the theme. -
@MissLs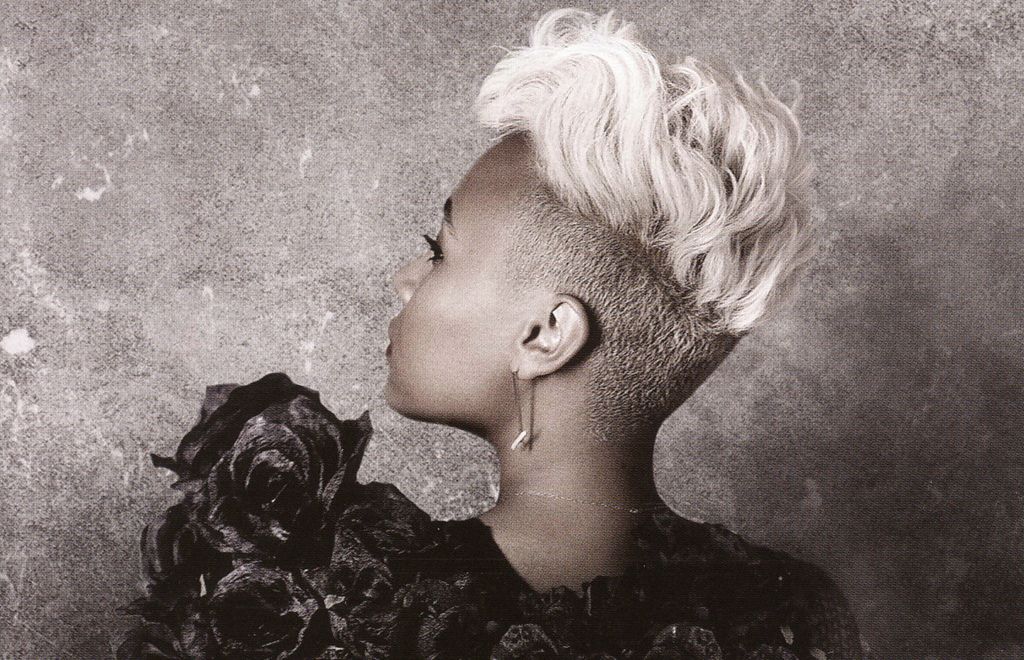 Emile Sande - Our Version of Events
For Sande's debut, Our Version of Events, the singer tells the stories essentially of the highs and lows of a relationship. Sande, who is an incredible songwriter who has written for artists like: Rihanna, Cheryl Cole, Leona Lewis and most recently, Alicia Keys, has a way of pulling at your heart strings with her debut. This is commendable within itself, considering the surprisingly low proportion of artists who write all of their own material in today's industry. The detail she places in her songs, along with the vulnerability and sincerity that is conveyed within her voice, make you feel either happy for her or increasingly saddened. Sande's songs were written by herself, for herself. Consequentially she sounds perfectly at home throughout Our Version of Events. Specific highlights on the album come in the form of the beautifully sad "Maybe," the loving "Next To Me," "Read All About It" "Where I Sleep," "Heaven" and "My Kind of Love." Sande's unconventional musicality sets her apart, even in an oversaturated market. -
@bellametaphor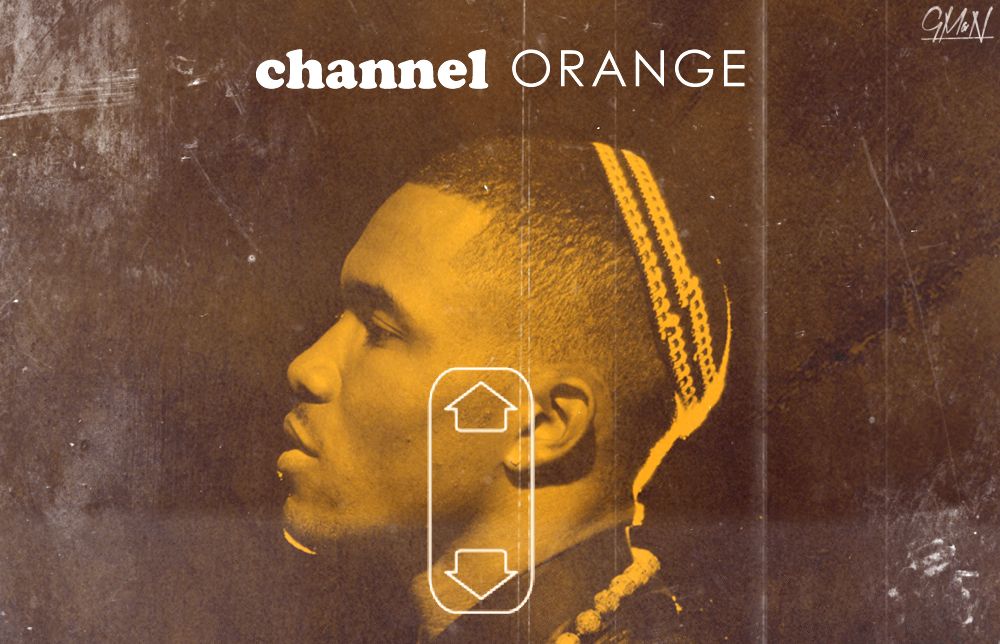 Frank Ocean - Channel Orange
If you weren't a fan of the color before, Frank Ocean's debut album can give your world a splash of orange. The fun, genuine, dark, lonely, romantic, youthful trip Frank takes his listeners on throughout channel ORANGE is more than suitable given the circumstances before the album was released. After the world found out Frank's first love interest was a man via Tumblr, listening to channel ORANGE just made sense. Debuting at No. 2 on the Billboard charts, even with Target refusing to sell it in its stores, channel ORANGE is a story of a young Frank Ocean living an idealized, and sometimes monotonous, carefree life as depicted in "Super Rich Kids" featuring his Odd Future comrade Earl Sweatshirt. The intriguing melodies and beats on the album are accompanied by playful, political and even personal lyrics. Exploring the topics of sex, drugs and a love that isn't mutual, Frank shows his listener a more transparent and evolved side of him that was somewhat absent on Nostalgia, Ultra. In a recent interview with GQ Magazine, Frank revealed that his songwriting had never reached the depths that it did after he experienced heartbreak for the first time. Thus, we have a genuine piece of art spanned from pure heartache. We have channel ORANGE. -
@_TARYNitUP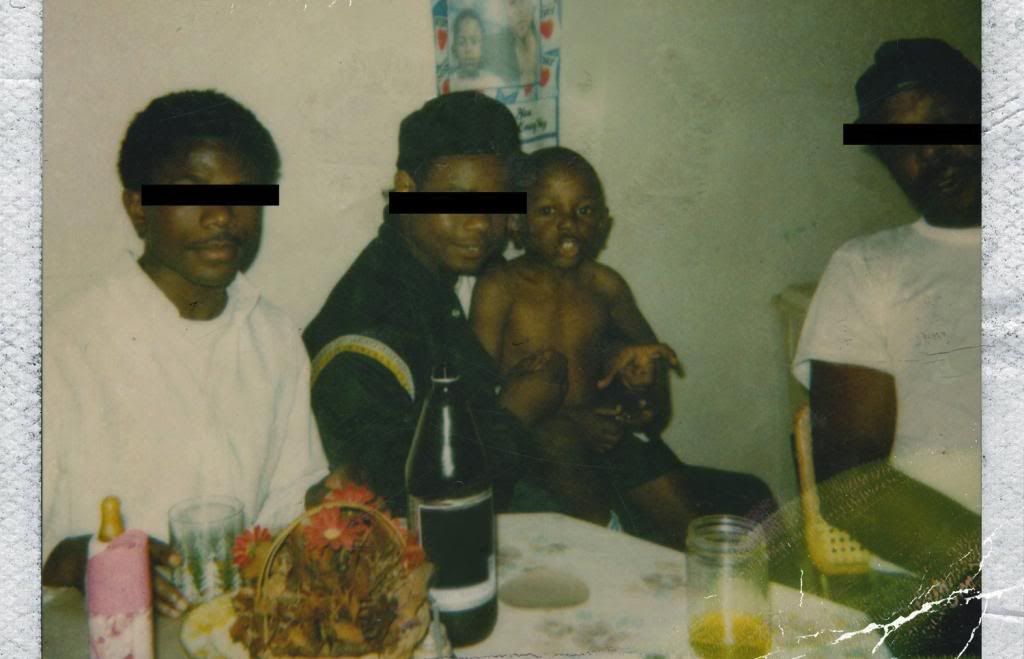 Kendrick Lamar - good kid, m.A.A.d. city
Anticipation was an understatement when it came to Kendrick Lamar's major label debut. Section.80 made a fan out of the non-believers, leaving many of us to wonder how the good kid from the mad city could outdo himself now. Believe it or not he did, and this album was everything fans could anticipate and more. Listeners who were privy to Kendrick's earlier work could appreciate the opus on a deeper level, stringing together the MC's narratives brought to life. Fans felt as if they were a part of his story, and now that story felt more complete. Kendrick took bits of pieces of previous works, molding them together into something whole. What made this one of the greatest releases of 2012 was its ability to relate to so many different people at once. From the spiritual undertones, to the honest recounts of self-reflection, there was room for people to see glimpses of their own identity. This was a significant release for the music industry also because it proved that success can be reached organically. This was a body of work that made few, if any compromises at all within it. -
@MissLs
Lana Del Rey - Born To Die
From the first moment I played "Born to Die" it was a start to finish listen, there are no records on the album that don't belong. Everything flows with a general theme of being young, in love, and nostalgic. The best albums are always the ones that feel "real". There's been talk that Lana isn't real because of her past and previous music releases, fuck that. She's signed to Interscope, so what. None of these records sound like they were written by the label. All of these records sound like they are her real life and whether or not that's true doesn't change the way the records make you feel. Feeling is what I look for in albums and "Born to Die" has it in abundance. No label in their right mind would say "I want to sell a lot of records, let's make something that sounds like a gangster Nancy Sinatra. Let's get an orchestra and some guy with an mpc". No, that doesn't happen. This is a sound that we've not heard before. The writing, great. When you fully understand the album you'll realize it's difficult to pick what is the best track, because for the most part they all compliment each other so well that the album feels like one complete thought. -
@cellofigaro
Lianne La Havas - Is Your Love Big Enough?"
With Havas' album Is Your Love Big Enough? which received the stamp of approval from Prince and Stevie Wonder, the singer made an impressive debut. Essentially, the album begs the question if someone's love is big enough to let her grow and be a star—metaphorically at least. Not only does the album have amazing vocals from Havas' the other strong aspect of the album are the lyrics and concepts. Havas plays with the idea of a relationship not being quite like a movie with "Au Cinema" where she sings "Take our positions as the cameras roll, you'll be the guy, I'll be the girl, watching ourselves Au cinema." Or, with songs like "Tease Me" she sings "Cause I hate the way you tease me/ I am not lonely I'm alright. But you sure don't make it easy to show my hand and say goodnight." Highlights on the album also come in the form of "They Could Be Wrong," her rendition of "Elusive" originally performed by Scott Matthews, as well as "No Room for Doubt" and "Everything Everything." -
@bellametaphor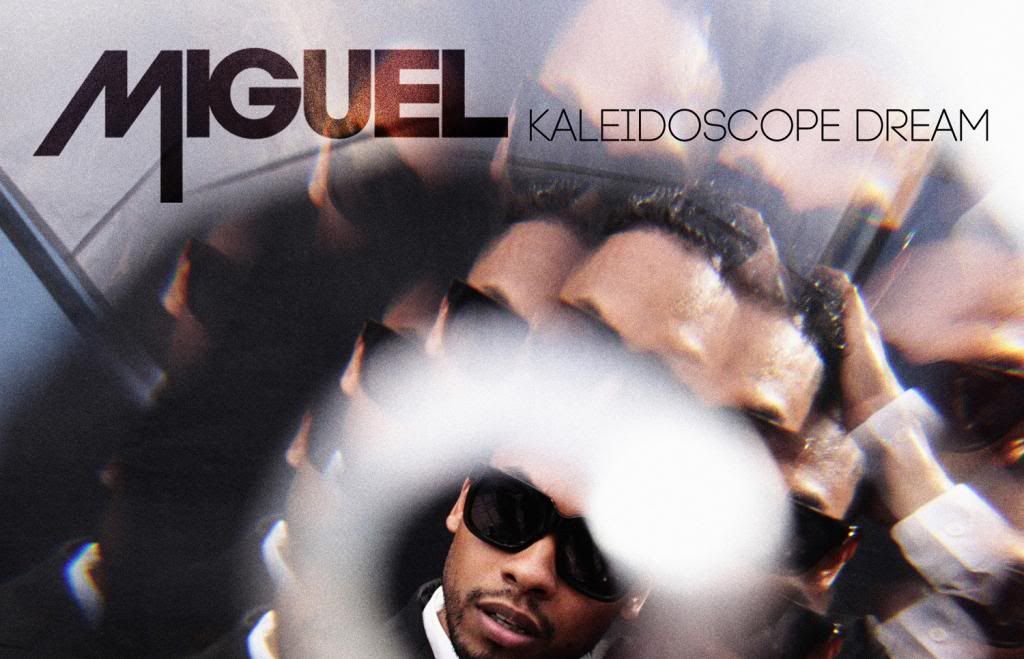 Miguel - Kaleidoscope Dreams
Kaleidoscope Dream showcases Miguel's storytelling talent and making the listener feel as if they've joined his rollercoaster ride of love, lust and contemplation. Full of falsettos and Prince-esque comparisons, Kaleidoscope Dream is a whimsical work of art with a sound that is distinguishable from other R&B albums of 2012. This album opens up a realm in R&B that has been overshadowed by the songs saturated by masculine sexualized content. By no means is he a prude. His efforts are more sensual as he paints a pictures of lovemaking on tracks like "Use Me" and "Arch & Point." He's more vocal in his request on his salute to female genitalia, "Pussy is Mine." Miguel also displays depth in his songwriting in questioning motives, religion and the meaning of life in "The Thrill" and "Candles in the Sun." The crown of this album is "Adorn." After causing many of us to shift our attention to the California native, the infectious love song claimed a deserving spot at No. 1 on the Billboard charts. Kaleidoscope Dream was Miguel's reintroduction to the world as an artist. The album is colorful and playful in a manner that in reminiscent of falling in love for the first time. Miguel put forth a charming effort of showing his versatility and style with this album and his fans got a truer sense of him. -
@_TARNYitUP
Oddissee - People Hear What They See
With a discography that includes projects as a solo artist, as well as 1/3 of trio Diamond District along with yU and X.O, what Oddisee did with People Hear What They See has fully defined his sound. The album was inspired by various elements; an experiment held in The Washington Post by columnist Gene Weingarten with world-renowned violist Joshua Bell (Reference here), as well as conversations from strangers Oddisee witnessed during the creative process. The end result was Oddisee's first full length LP doing both rapping and producing. People Hear What They See is a soulful, introspective project. The album is filled with social commentary and really gives listeners a real window into who Oddisee is as an artist. Certain track highlights begin with "Do It All" where Oddisee enlists the help of his Diamond District counterparts showing their chemistry with one another, and building anticipation for their upcoming LP March on Washington. Other highlights come in the form of the soulful "That Real" where Oddisee, the optimistic pessimist gives listeners insight into the multiple layers of who he is from personal experiences both in and out of rap. Also, "Way In Way Out" "American Greed," "Thinking Maybes" "Think of Things" all add to track highlights. -
@bellametaphor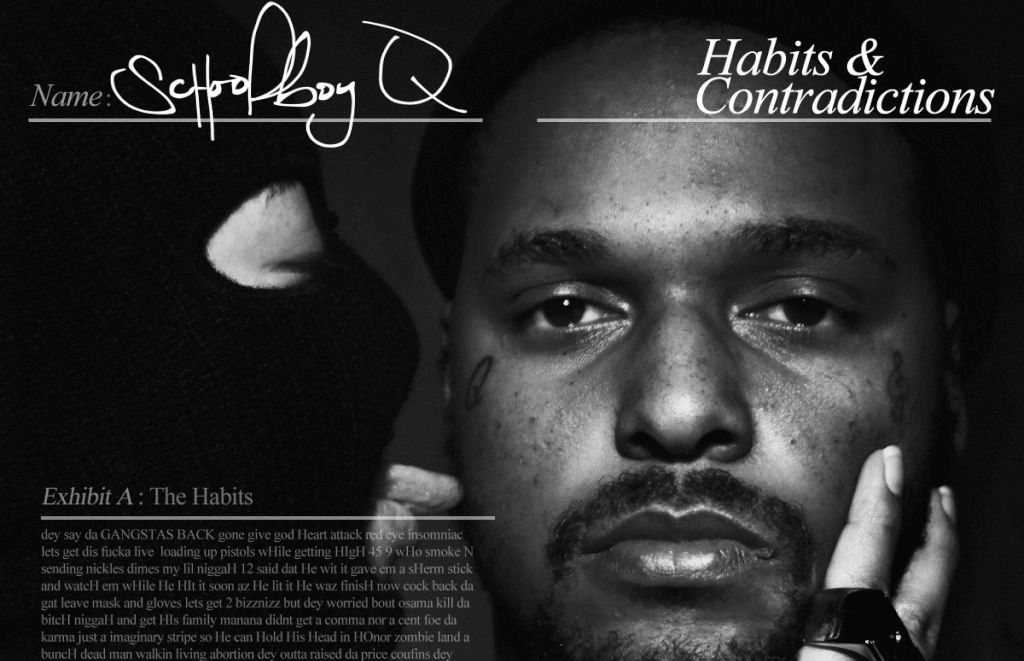 Schoolboy Q - Habits & Contradictions
The most unhinged member of Black Hippy's Habits & Contradictions has the emotion and intensity to run with the best of them. Schoolboy's ex-factor is the creativity that he employs throughout the project. The album is dark, moody, and unpredictable. Listeners feel forcefully pulled into Q' world, and it's a very different one than we're used to. The charismatic emcee is not afraid to let his voice rasp, crack, squeak, or explode as he barrels through track after track in a way that only he can. Schoolboy Q has the street mentality idolized and glorified in the words of many of today's most popular rappers - Rick Ross, Gucci Mane, the list goes on. While he certainly makes it clear where he's from, Schoolboy does not glorify the street life. Instead, he sounds like one who's experienced the life and has grown weary of its shortcomings. -
@yo_mcc_raps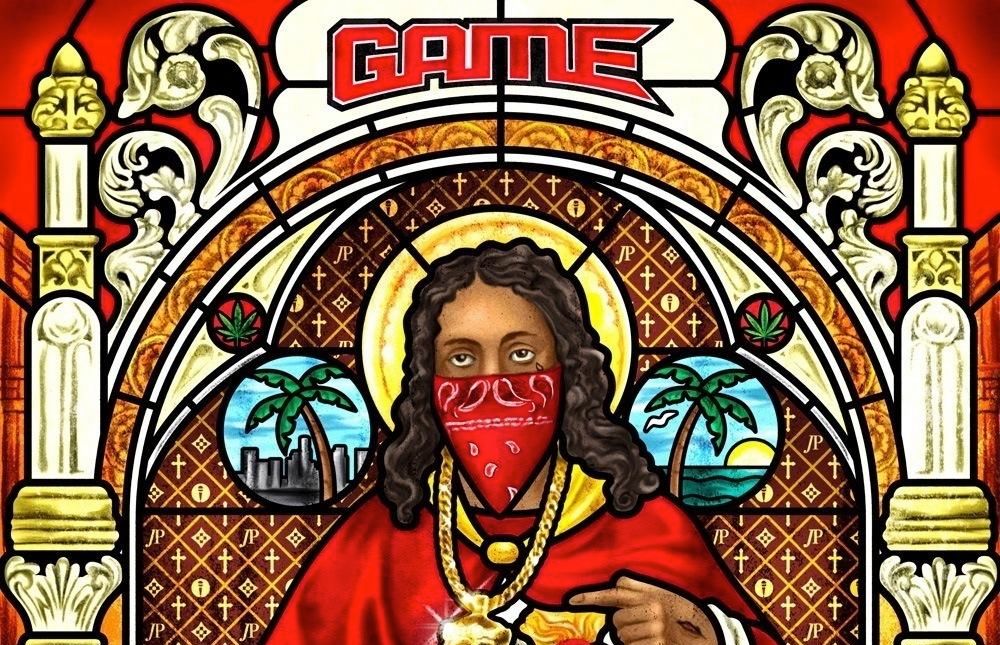 The Game - Jesus Piece
It would be foolish to discount the fourth effort from California's raspy-voiced aggressor, even if his project dropped so late in the year that it missed many sites' "Best of" lists. You see, Game had a lot to prove with
Jesus Piece
, after two lackluster projects diminished a lot of the buzz he built with
The Documentary
, his sparkling debut. First of all, the production proves to be a perfect fit for Game's west coast braggadocio, and he isn't afraid to delve into deep subjects on tracks such as "Blood Diamonds" and "Pray," which also features J. Cole. Across the board, Game uses a host of guest features to craft great songs, such as the anthemic "Celebration," featuring Chris Brown, Tyga, Wiz Khalifa, and Lil Wayne, which very well could have blown given different circumstances. The ongoing theme of church presents listeners with a challenging quandary when combined with the gruff, graphic, explicit nature of Game's rhymes. Game isn't afraid to express his religious upbringing while detailing the way he lives his life and the values he stands for, a characteristic that endears him to a wide range of listeners and sets him apart from the pack. -
@yo_mcc_raps