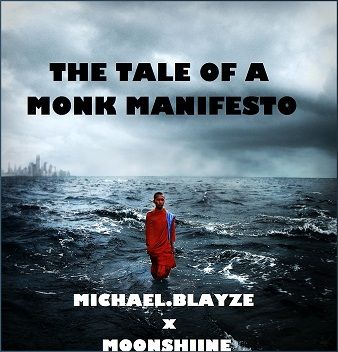 "I choose to live a simple life. I choose to isolate myself from mainstream society, and live a life of musical contemplation. The only relationship I have is with music. I renounce the pleasures of this world and everything that is not beneficial to it."
Hopefully, the word manifesto is familiar to the majority of our readers now. Simply put, it is a declaration of intents and principles. With this record, emcee
Michael Blayze
and producer
Moonshiine
bring forth their musical philosophy in the form of a unique metaphor; the life of a Monk. Listen below, and look out for much more from these two rising talents.