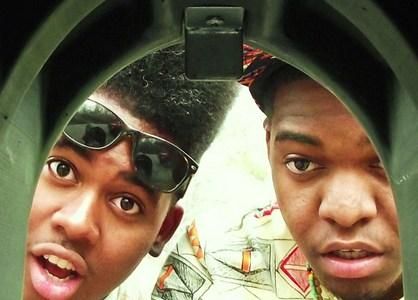 "Daze Off" is peppered with some skillful alliteration and some awesome cartoon references. The tag team known as
Adam Zombie
trade bars over a relaxing instrumental that takes me back to my last vacation...whenever that was. Adam Zombie consists of two young rappers,
Milez Dangerously
and
Frankenstein Reyes
. The Brooklyn natives currently reside in Chesterfield, Virginia and have been making music for about two years now. As the two young emcees detail a relaxing day off from work, listeners begin to feel as if they too are on the same journey.
Click "read more" to view the video.