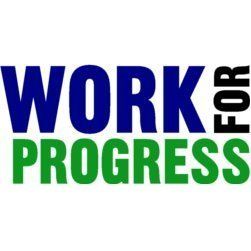 "We win Colorado, it is almost impossible for Mitt Romney to win the presidency."
- Democratic Campaign Manager Jim Messina
Almost anyone can pretend to be a political expert. Unfortunately, the majority if these so-called experts do little to actually get involved with creating change. This is where Work For Progress comes in. Check out an awesome opportunity to help educate voters and facilitate the re-election of President Barack Obama. Seize an opportunity to travel to the battleground state of Colorado and make an impact. Work For Progress is giving stipends and subsidizing housing, travel, and food in order to facilitate this opportunity.
Volunteers with requisite leadership skills will receive a $91 a week stipend plus up to $30/day for reimbursing housing, and up to $30/day for meals. Volunteers also qualify for a travel award depending on the length of time they can be on the campaign for: If they come for 4 weeks or more, the organizations will pay for round trip; if they come for 3 weeks, they'll pay for the return trip; if they are coming for fewer than 3 weeks they receive the stipends and housing and food reimbursements but are responsible for their own travel.
It is imperative that Coloradans know what is at stake with the 9 electoral votes they hold this November. Make an impact, sign up for a unique and memorable experience. If you are interested in finding out more or applying visit the
Colorado Campaign
website or call: 303.801.0580. Even if you can't make it, be sure to spread the word.